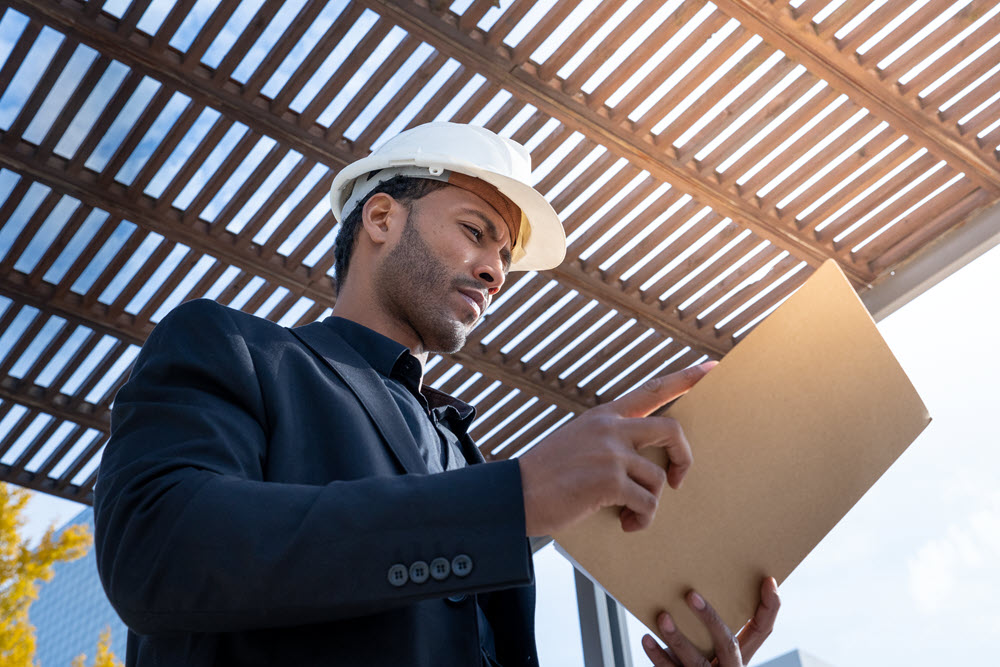 Investing in real estate can be a great way to diversify your portfolio and build wealth. Whether you plan to fix and flip a property, generate passive income by renting, or benefit from the appreciation upon sale, Six Pillar Lending has hundreds of real estate investor loan programs.
When it comes to financing your investment property, there are various options available, each with specific criteria that borrowers must meet. Choosing the right type of loan to ensure the success of your investment can mean the difference between a cash cow and an alligator. Therefore, it's essential to have a clear understanding of the requirements of each loan and how they work before approaching a lender to avoid potential pitfalls.
A DSCR (Debt Service Coverage Ratio) loan is a type of loan that is used to finance income-producing properties, such as rental properties or commercial real estate. These loans are typically used by investors who want to purchase a property with the intention of generating income from it, either through rental income or capital appreciation. Read more about them here: DSCR Loans.
A bank statement loan is a type of loan that allows borrowers to use their bank statements as proof of income rather than traditional documentation such as tax returns or pay stubs. This type of loan is particularly useful for self-employed individuals or those who generate income from non-traditional sources. Read more about them here: Bank Statement Loan.
A renovation loan for real estate investors is a type of loan that provides funding to real estate investors to renovate or rehabilitate a property for the purpose of either reselling it or renting it out. These loans are typically used for fix-and-flip projects or buy-and-hold investments where the property requires significant renovations or repairs. Read more about them here: Renovation Loans.
Fix and Flip Loans
Fix and flip loans are a type of loan that is specifically designed for real estate investors who want to purchase and renovate a property, with the aim of quickly selling it for a profit. The loan is typically short-term, and the funds are used to cover the costs of purchasing the property, renovating it, and preparing it for sale.
Asset Utilization Loans
Asset Utilization loans are a type of collateral-based loan that allows borrowers to use their existing assets as collateral instead of relying solely on their income or credit history. This can be particularly beneficial for real estate investors who may have a high net worth but limited income or credit history.
Private Money Loans
Private money loans, also known as hard money loans, are typically made by individuals or private companies rather than traditional lending institutions. These loans are often used for short-term investments and typically carry higher interest rates than traditional loans. However, they can also provide faster approval and funding, which can be crucial for investors looking to secure a property quickly.
Full-Doc Loans
Full doc loans, also known as fully documented loans, are a type of mortgage loan that requires extensive documentation from the borrower. These types of loans are popular with real estate investors who are looking to finance their investments through traditional lending channels.
Bridge Loans
Bridge loans are a type of short-term loan that is designed to help real estate investors bridge the gap between buying a property and securing long-term financing. These loans typically have higher interest rates and fees than conventional loans, but they are a great option for investors who need funds quickly and don't want to miss out on a property that they believe has great potential.
Home Equity Loans
Home equity loans are loans that allow homeowners to borrow against the equity in their homes. These loans are a great option for real estate investors who already own a property and are looking to purchase another one.
HELOCs (Home Equity Line of Credit)
A HELOC allows homeowners to borrow money against the equity they have built up in their homes. Real estate investors can get a maximum credit limit based on the amount of equity the homeowner has in their property. The borrower can then draw on this line of credit as needed, up to the approved limit. Interest is charged only on the amount of money that is actually borrowed, not on the entire credit limit.
Interest-Only Loans
An interest-only home loan is a type of mortgage where the borrower is only required to pay the interest on the loan for a specific period, usually 5 to 10 years. This can be a great solution for real estate investors looking to reduce their monthly payments during the initial period of the loan.
Conclusion
We've highlighted the most common kinds of loans available to real estate investors. Each type of loan has its own set of pros and cons, and it's important for investors to carefully consider their options before choosing a loan that best fits their needs.
Our Real Estate Investment Loan Specialists at Six Pillar Lending are happy to work hand-in-hand with investors to find the right financing solution for their properties. Whether you're a seasoned investor or just starting out, there is a loan out there that can help you achieve your real estate investment goals.